Our
Ultimate Santa Package

is guaranteed to put THE biggest smile on kids' faces this holiday season!

On Christmas Eve when the anticipation is beyond belief and children are peeking out the window for a glimpse of the big man himself, what better excitement than to receive a personalised letter and gift box from Santa!

The Ultimate Santa gift box is not just any box; it's designed exclusively for your special someone. Santa knows their name and alongside the personalised letter, there are 7 more enchanting items including a Nice List Certificate, Reindeer Food, and even Santa's lost Sleigh License.
Personalised Letter & Santa's Official Nice List certificate
We offer a choice of 3 templates and each contains personalised info such as the child's name, the street they live on, their best friend's name, and something they have done well this year.

The letter is signed by Santa and even includes the official North Pole wax stamp.

The package also includes a Nice List Certificate for the child, beautifully printed on quality cardstock.
Santa's License & Magical Key
Santa has lost his Sleigh License and it just so happens to turn up in the child's gift box; they are tasked with keeping it safe!

Santa obviously needs access everywhere he goes and he has a magical key for this; he can't remember everything by himself so he asks the child to put it somewhere secure in case he needs it on Christmas Eve.
"Santa, stop here" Door Hanger & Personalised Tree Ornament
On Christmas Eve, the child can help Santa locate their home by placing the personalised door hanger somewhere visible; this guarantees Santa pays a visit!

Also included in this package is a personalised laser-cut tree ornament that can be proudly displayed year after year.
Reindeer Food & Mrs Claus' Recipe Card
To complete the package, each Ultimate Santa Package includes magical reindeer food and a recipe card from Mrs Claus.

The Reindeer Food can be spread around the yard, balcony, or home; it is 100% food-safe and environmentally friendly.

Mrs Claus' recipe card includes yummy gingerbread and hot cocoa recipes.
Optional Add-ons
We offer 3 more personalised products that are discounted when purchased with our Ultimate Santa Package!
Save $7.50 on each add-on product. Discount automatically applied at checkout.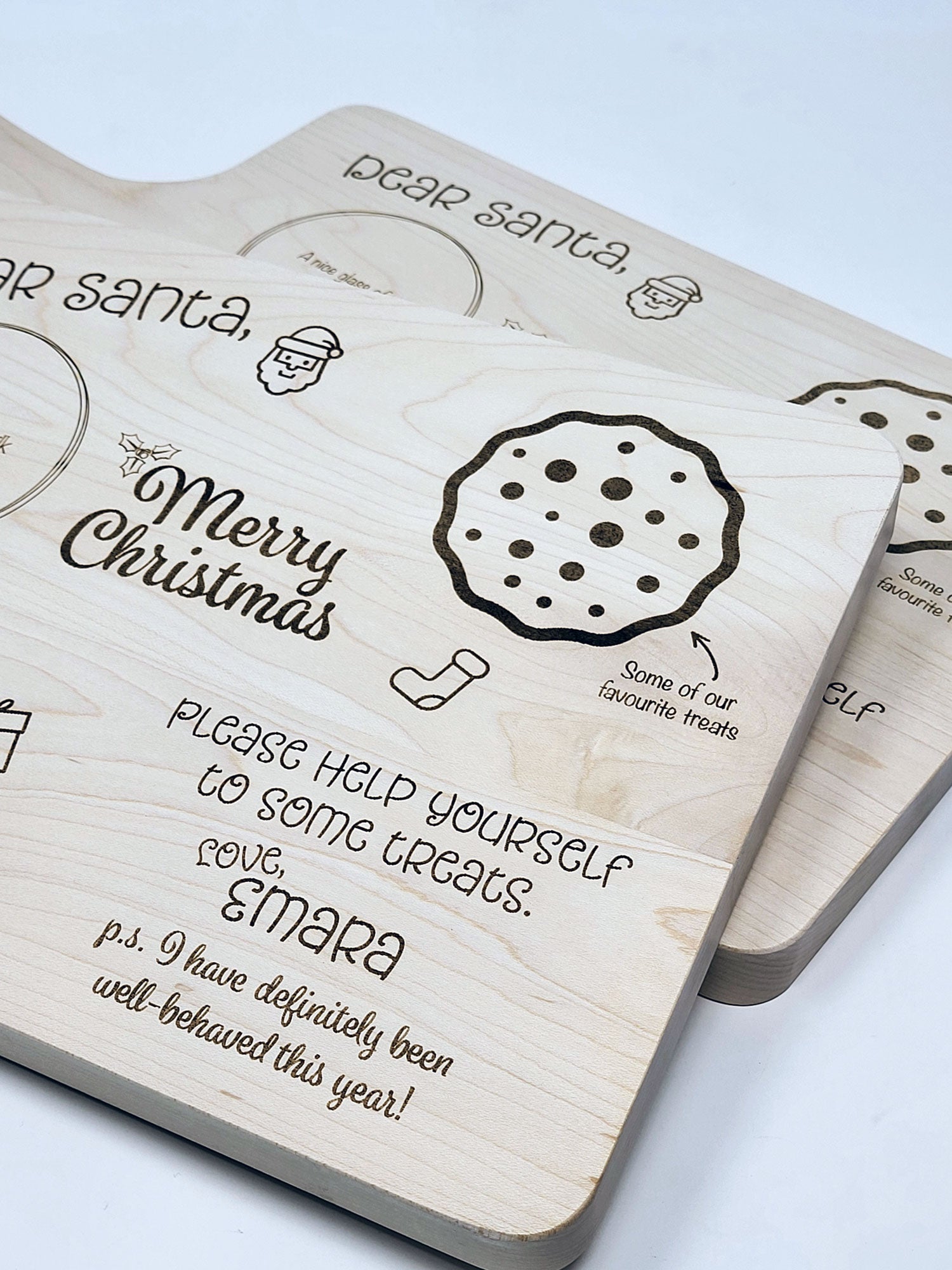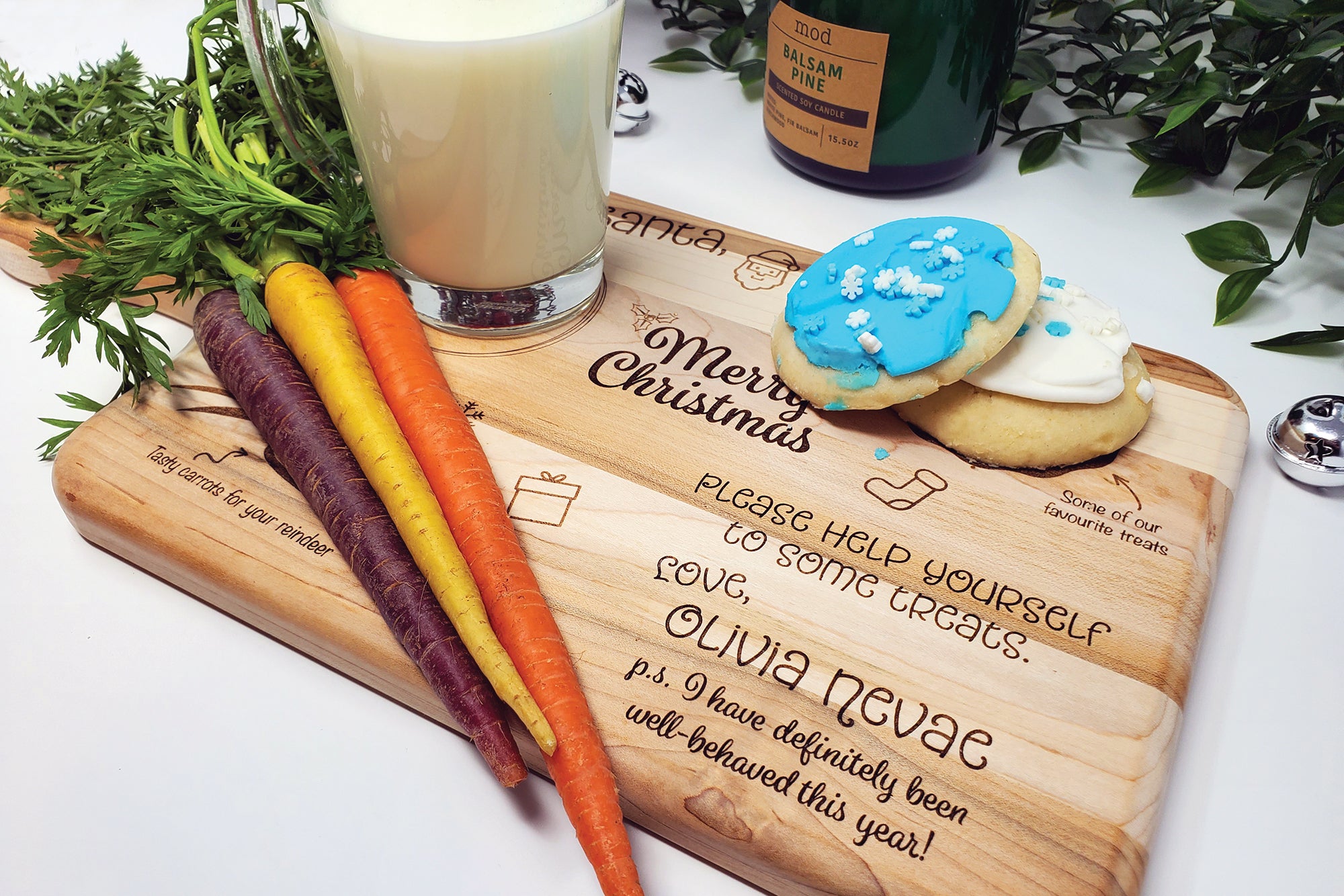 -Liquid error (sections/layouthub-654449b0d65fd92f534ca7b2 line 253): divided by 0%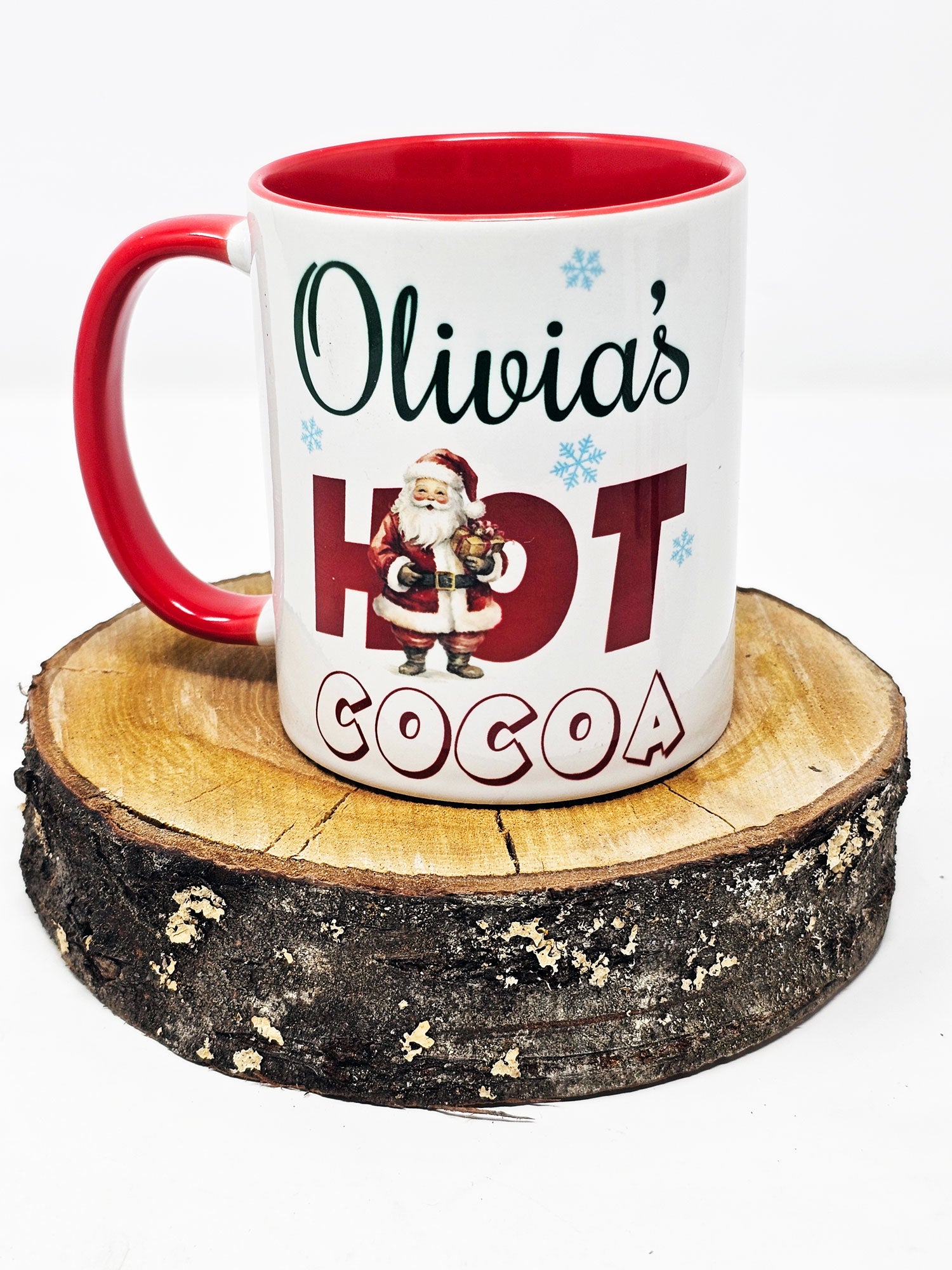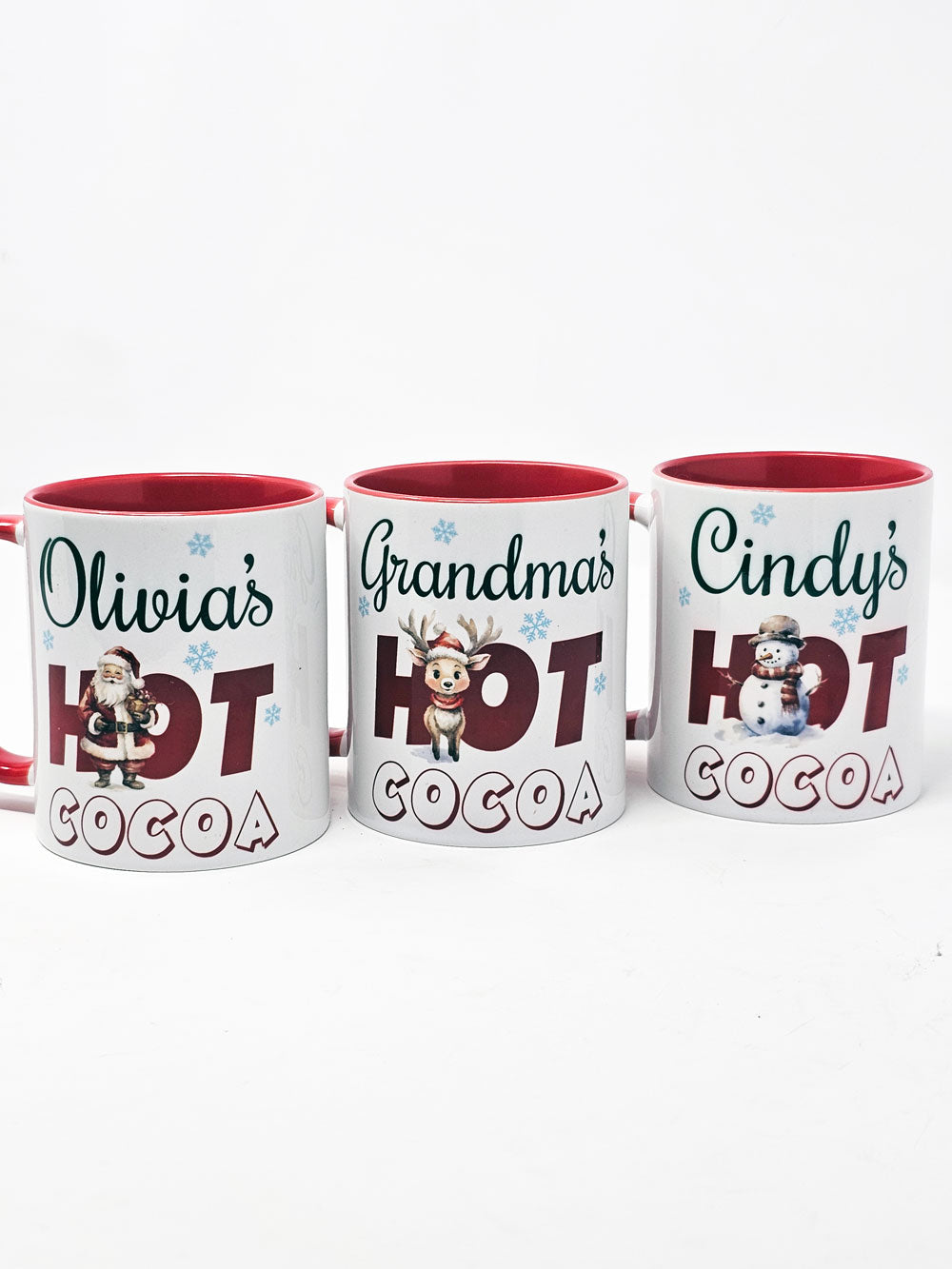 -Liquid error (sections/layouthub-654449b0d65fd92f534ca7b2 line 253): divided by 0%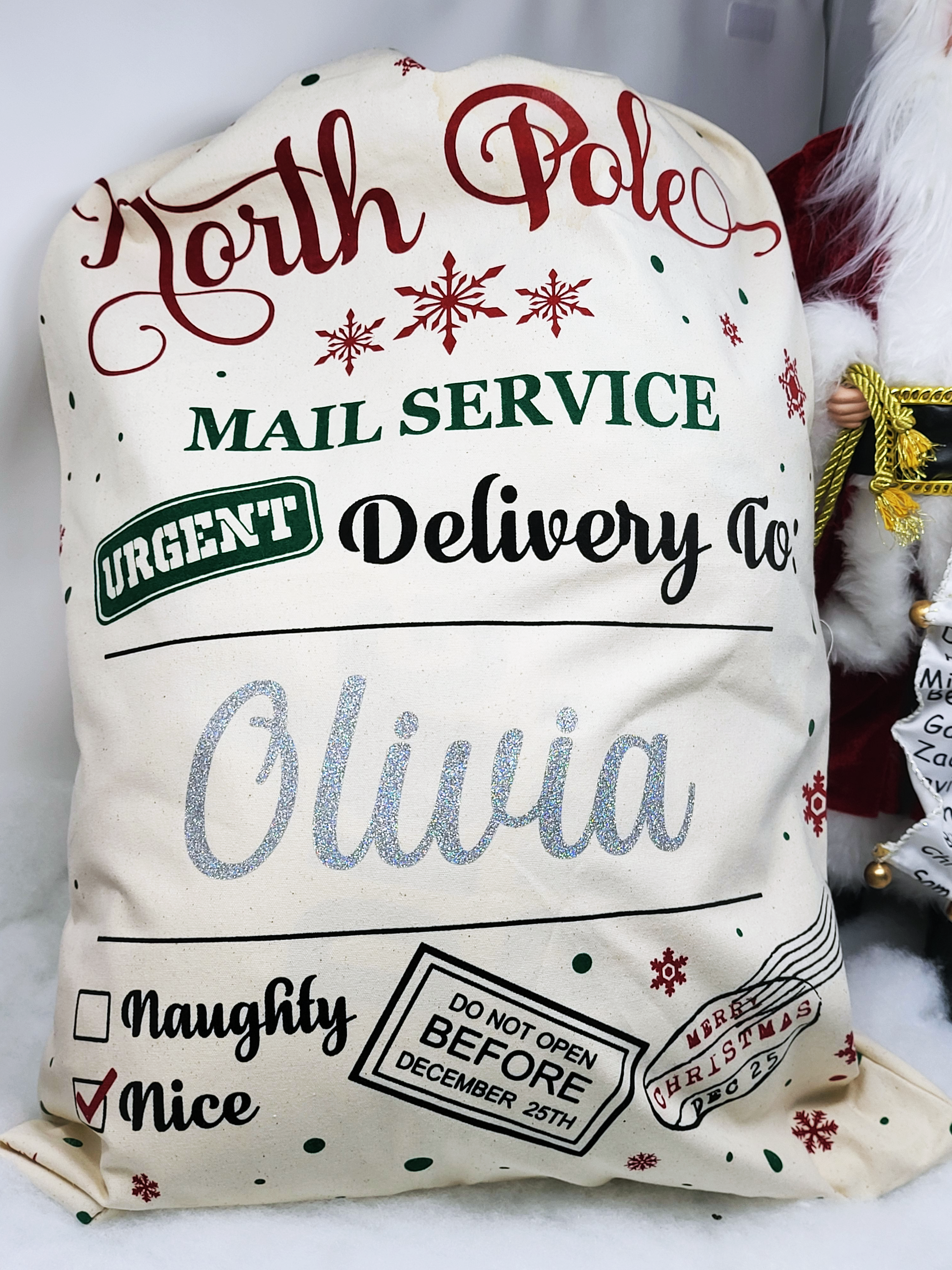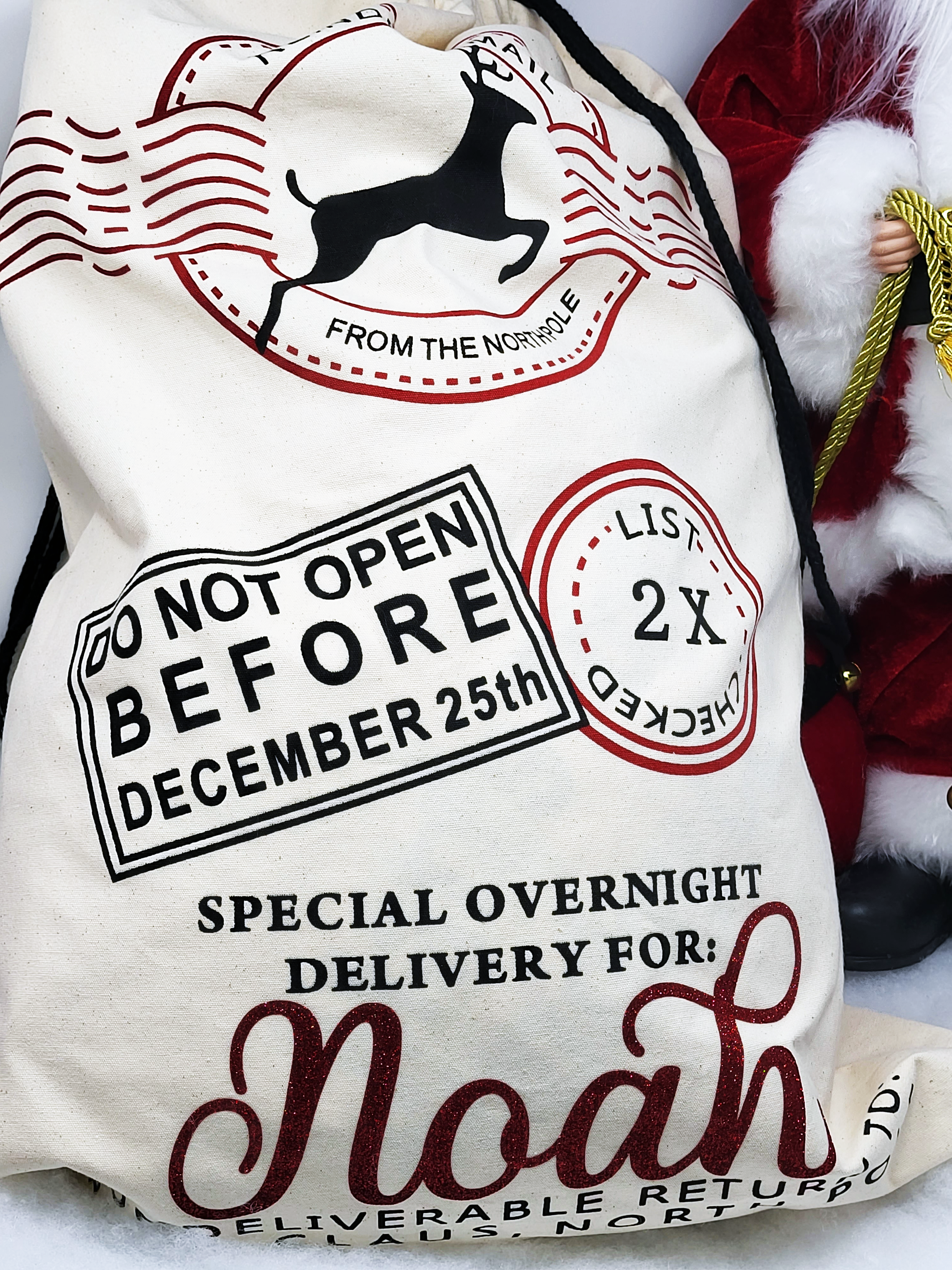 -Liquid error (sections/layouthub-654449b0d65fd92f534ca7b2 line 253): divided by 0%